As a boutique website design and marketing firm, our team partners closely with our clients in a way that might almost be described as old-fashioned. While every member of the Honeywick team brings a unique set of skills to each project, there is one trait we all share – a passion for helping people. We're a hard-working group of kind-hearted dog lovers, technophiles, creatives, avid readers, research geeks, early birds and night owls, sticklers for good writing, data junkies, and champions of local business. Get to know more about who you'll be working with when you choose Honeywick to help with your website and marketing needs.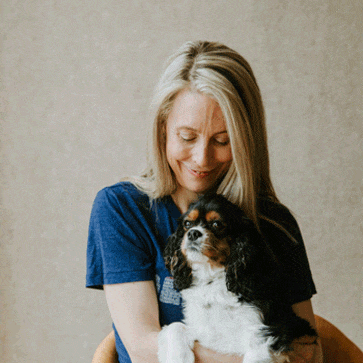 CEO & Director of Marketing
Diane Watts-Roy
Diane's entrepreneurial spark started with childhood lemonade stands, while her love of understanding and helping people was fostered through a Ph.D. in Sociology. Combining those interests with decades of writing and analytics experience, her marketing approach is eclectic, data-driven and grounded in a desire to make a positive difference.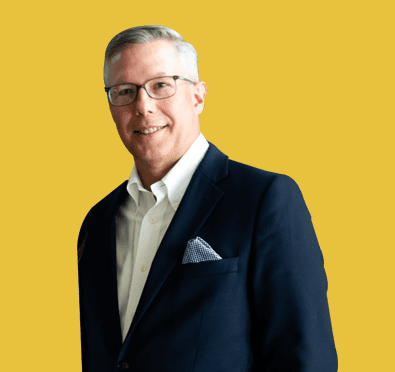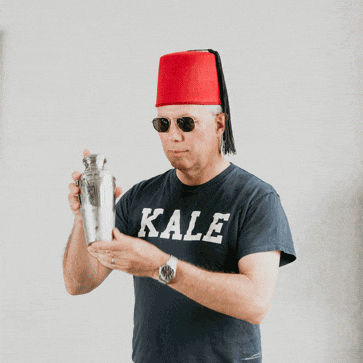 Director of Information Technology
Jeff Watts-Roy
With a step to his left and a flick to the right, Jeff catches that mirror way out West, and when it comes to managing the technical side of Honeywick, he is the best. With a programming and database development background, Jeff's eyes are keen to logic and detail – he puts customer satisfaction above all else.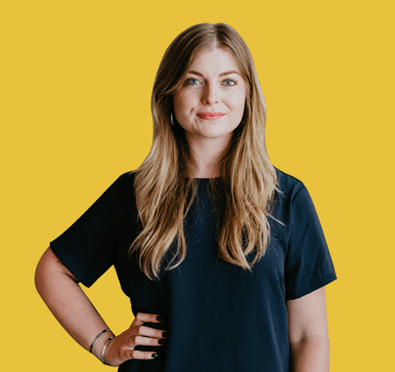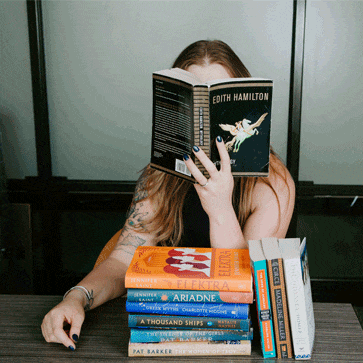 Project Director
Samantha Elwood
While holding an English B.A. with a focus on Creative Writing, Samantha struggles with writing bios. Her passions include collaboration, organization and problem solving which makes project management easy and enjoyable. Determined to give her clients what they need to succeed, she'll stop at nothing to do so.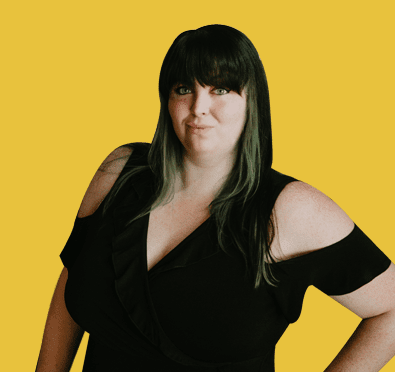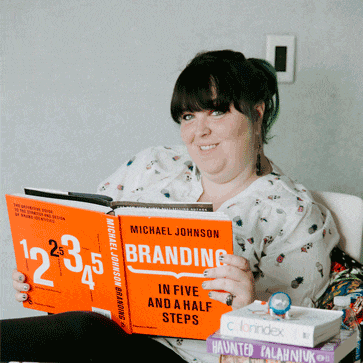 Creative Director, Visual Designer
Cat Louis
Cat (meow) lives and breathes all things creative. Design, Interpretive Dance. Why not? She's a color connoisseur, a font savant, and a dynamo of design-amo. She enjoys finding fresh and innovative approaches to creative projects, being a #boss of branding, and fighting the good fight against Comic Sans.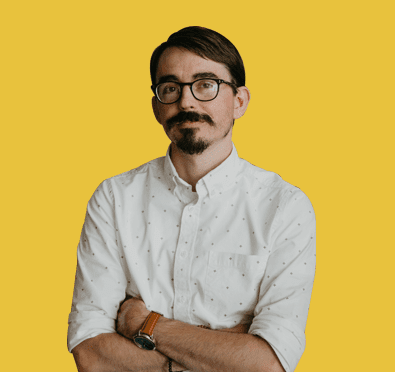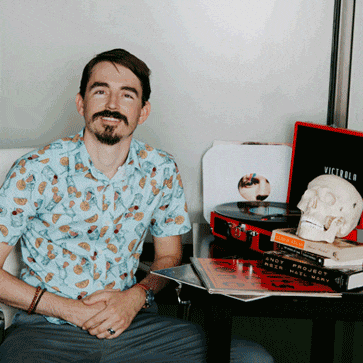 Digital & Traditional Illustrator
Ryan Thornton
Ryan is an artist and illustrator born and raised in Louisville, Kentucky. With an adaptive style and a love for new challenges, he can create anything from a colorful cartoon dog for your website, to a photo realistic portrait of your company's founder for your monthly newsletter. He loves the tactile feel of traditional art supplies and the versatile nature of digital art. Whatever your project, he's the guy for your illustration needs.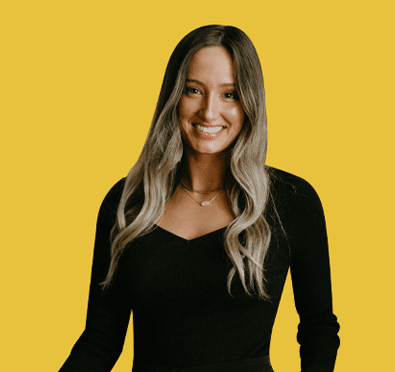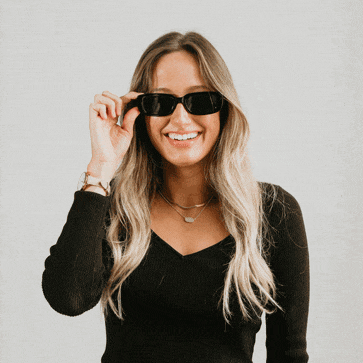 Social Media Strategist
Carly Arnold
A passion for creating has been a part of Carly's life ever since she can remember. Everything from taking photos to editing videos, Carly is here to help you and your business flourish in the social media world. Bringing a new and improved look to your social media accounts, Carly creates content that's educational, engaging, and of course, aesthetically pleasing to the audience.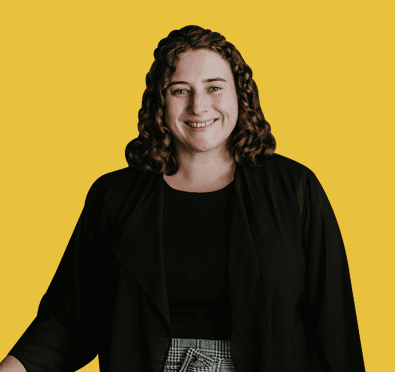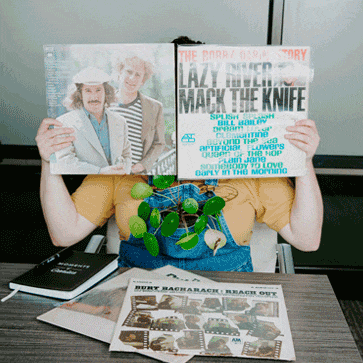 Content Creator & Project Assistant
Grace Hartman
With an interest in written eloquence stretching from a burgeoning enthusiasm for handcrafted manuscripts during her childhood to a continued educational focus in professional writing, Grace has a history with her hands on the keyboard (or paper) and a mile-long creative streak investigating new ways to etch ideas into the fabric of real-world situations.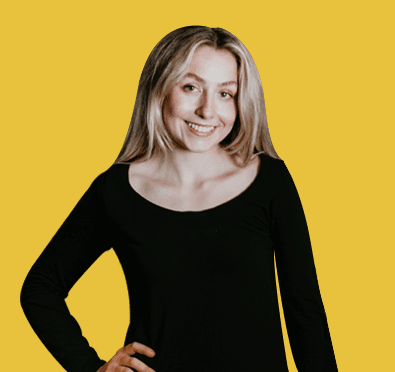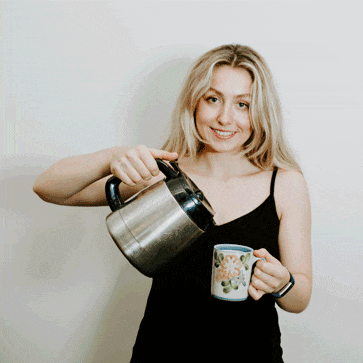 Marketing Strategist
Maeve Watts-Roy
Equal parts creative and analytical, Maeve wears many hats – of social media, SEO, and marketing coordinator, content writer, graphic design assistant & resident pickle-connoisseur, hence the broad title of "Marketing Strategist." Similarly difficult to pin down on the physical plane, she occupies her free time trail & road running, hiking, biking, and meandering.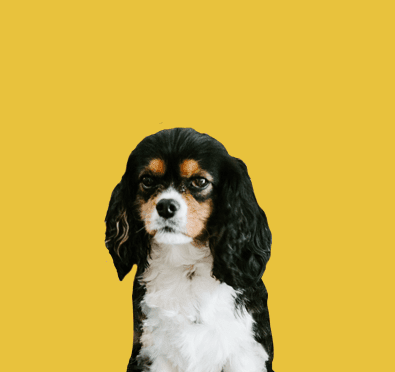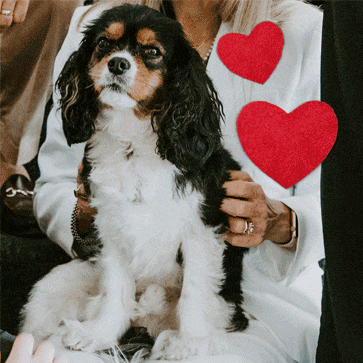 Chief Morale Officer
George Watts-Roy
Pawsitive to the bone, George boasts over 56 🐶 years of experience in the morale industry. Beyond emotional support, he offers cuddles & lovable looks at all hours of the day. When he's not on the job, you can find him napping in laundry baskets & sunlit corners.
At Honeywick, we're ready
to take on your project.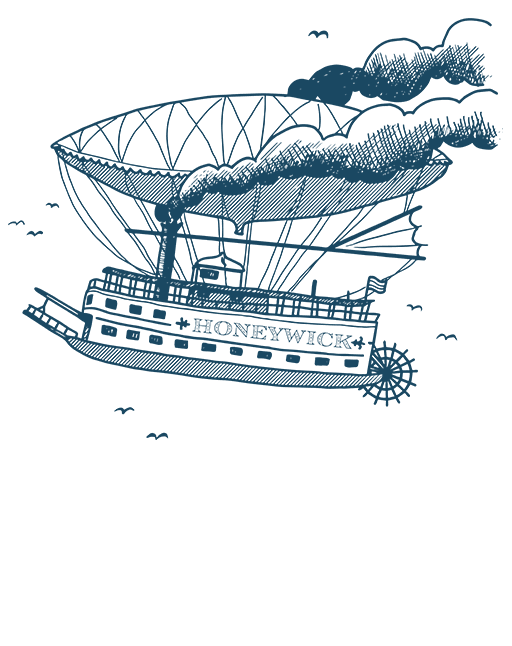 What

is
honeywick

Since 2012, Honeywick has been a local website and marketing agency with an open door policy. No matter the age or size of your business, we welcome anyone and everyone to come into our office – located in the historic Glassworks building in downtown Louisville – and sit down with us to chat about how you want to grow. As a small business as well, we believe in the little guy along with the big guy, and look forward to learning more about how we can help you!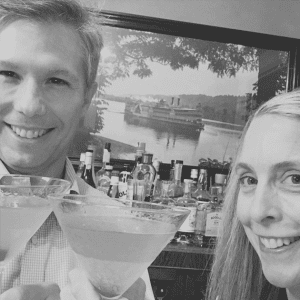 SynergyDev Creates First Website
At the edge of the aughts, Jeff and Diane Watts-Roy launched SynergyDev with the goal of designing and developing websites for small and medium-sized businesses while based out of Louisville, Kentucky. Little did they know what SynergyDev would become in the coming years.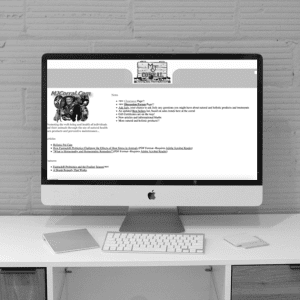 First e-Commerce Website Launches
Two years, and many lead-generation websites later, SynergyDev dove into the world of e-commerce websites with the launch of MJ Corral and expanded their service offerings. As the world became more in tune with the internet, SynergyDev stayed a step ahead.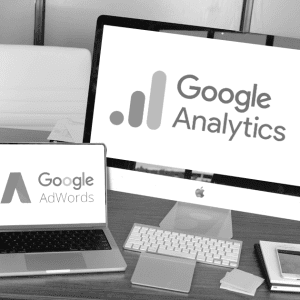 SEO is Added to Service Offerings
Halfway through the 2000s, SynergyDev expanded their list of services again to include an increasingly important aspect of establishing an online presence – Search Engine Optimization. Jeff and Diane understood from early on that having a website wasn't the only thing businesses needed to be successful online. Well executed SEO was required, too.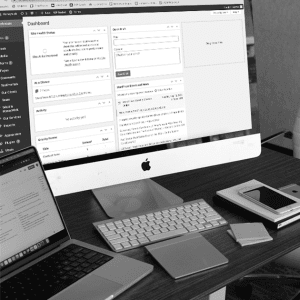 First WordPress Website Goes Live
After 12 years of developing websites using ASP.net, SynergyDev shifted their focus to using the WordPress blogging platform to design and develop websites. The shift to WordPress proved to be a smart decision with 43% of websites on the internet using the WordPress platform as of 2021.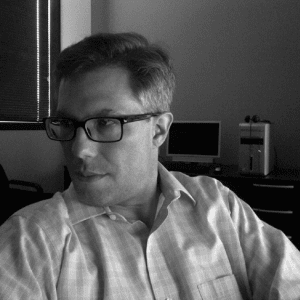 SynergyDev Rebrands & Honeywick is Born
The next year, SynergyDev rebranded as Honeywick but that was not the only big move for the company at the time. Honeywick also established their first office in the Nucleus Innovation building in downtown Louisville, KY and launched their own website to expand their reach outside of word of mouth.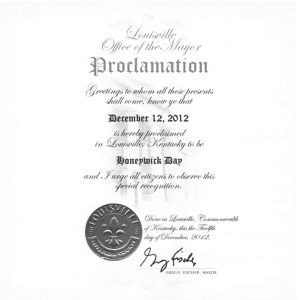 Honeywick Day is Established
December 12th of the same year became a celebratory day for the newly rebranded business. Louisville's Mayor, Greg Fischer, announced that 12/12/12 would be known as Honeywick Day moving forward.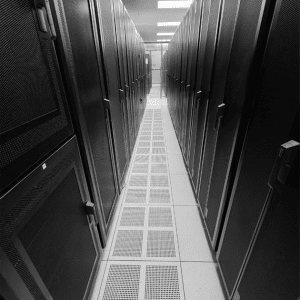 Honeywick Hosting Takes Off
When the opportunity to purchase a national hosting company presented itself, Jeff and Diane made the decision to expand Honeywick once again. With the establishment of Honeywick Hosting, Honeywick not only offered design, development, and marketing services but also secure and affordable hosting.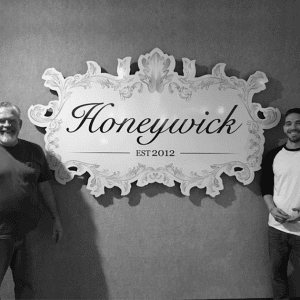 Downtown Louisville Office Opens
As the expansion of services continued, Honeywick quickly outgrew their first offices in the Nucleus Innovation building. Looking for a larger space that matched the creativity and ingenuity of the brand, Honeywick moved into the Glassworks Building on the corner of 9th and Market.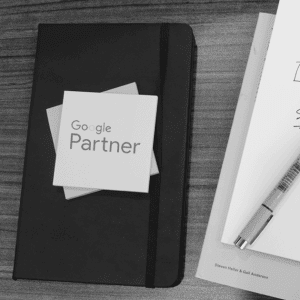 Honeywick Becomes a Google Partner
A decade after Diane Watts-Roy delved into the world of Search Engine Optimization, she had become an expert in the field. Honeywick met the Performance, Spend and Certifications to become a Google Partner and began offering a deeper SEO strategy to clients.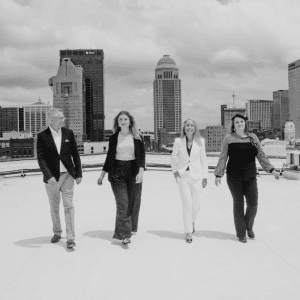 The Team Begins to Expand
Just shy of 20 years in the business of website design and development and digital marketing, Honeywick began to expand with the hire of two new team members. Senior Project Manager, Samantha Elwood, and Art Director, Cat Louis, joined the Honeywick team.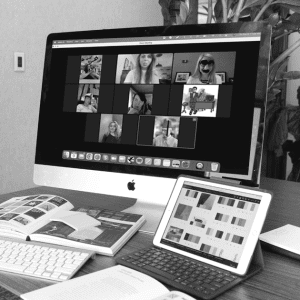 We Learn We Can Handle Anything
On Friday, March 13th, the Honeywick team left the office expecting to return the following Monday but, little did we know, it would be over a year before we were together again. The COVID-19 pandemic taught us that we can withstand changes in business and adapt to continue to offer top of the line service to our clients through anything from anywhere.
$1,000,000 is Spent on Google Ads
2021 saw Honeywick cross the million dollar mark in Google Advertising spend. Every penny of the Google Ad spend went towards seeing the success of Honeywick clients with the various businesses Honeywick works with seeing 110,547,151 ad impressions by the end of the year.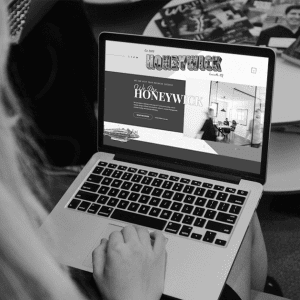 New & Improved Website Launches
After a decade of helping businesses of all types and sizes make their marks on the World Wide Web and see success in online advertising, Honeywick made the decision to improve our own online image with the launch of a new, improved website of our own.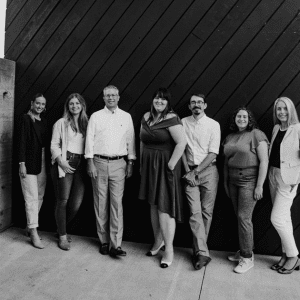 Ready to See What's Next!
The future of Honeywick is bright and we're excited to see what's next! Maybe that means working with you on bringing your business dreams to life through the creation of a new website or improving your business' online presence. We're ready when you are and are only a phone call away!
GET STARTED WITH US TODAY!
Let us help
set you up for
success.
225 South 5th Street,
Suite 201
Louisville, KY 40202
When it comes to software development and web marketing, we know you have plenty of choices. If you're looking for a professional and experienced team that understands business and technology, give us a call. We'd love the opportunity to talk with you!
Hours: Our doors open at 8:30 a.m. Monday – Friday!
Toll Free: (800) 735-1475
Local: (502) 873-3866
we're a relationship company!
We value people
over projects!